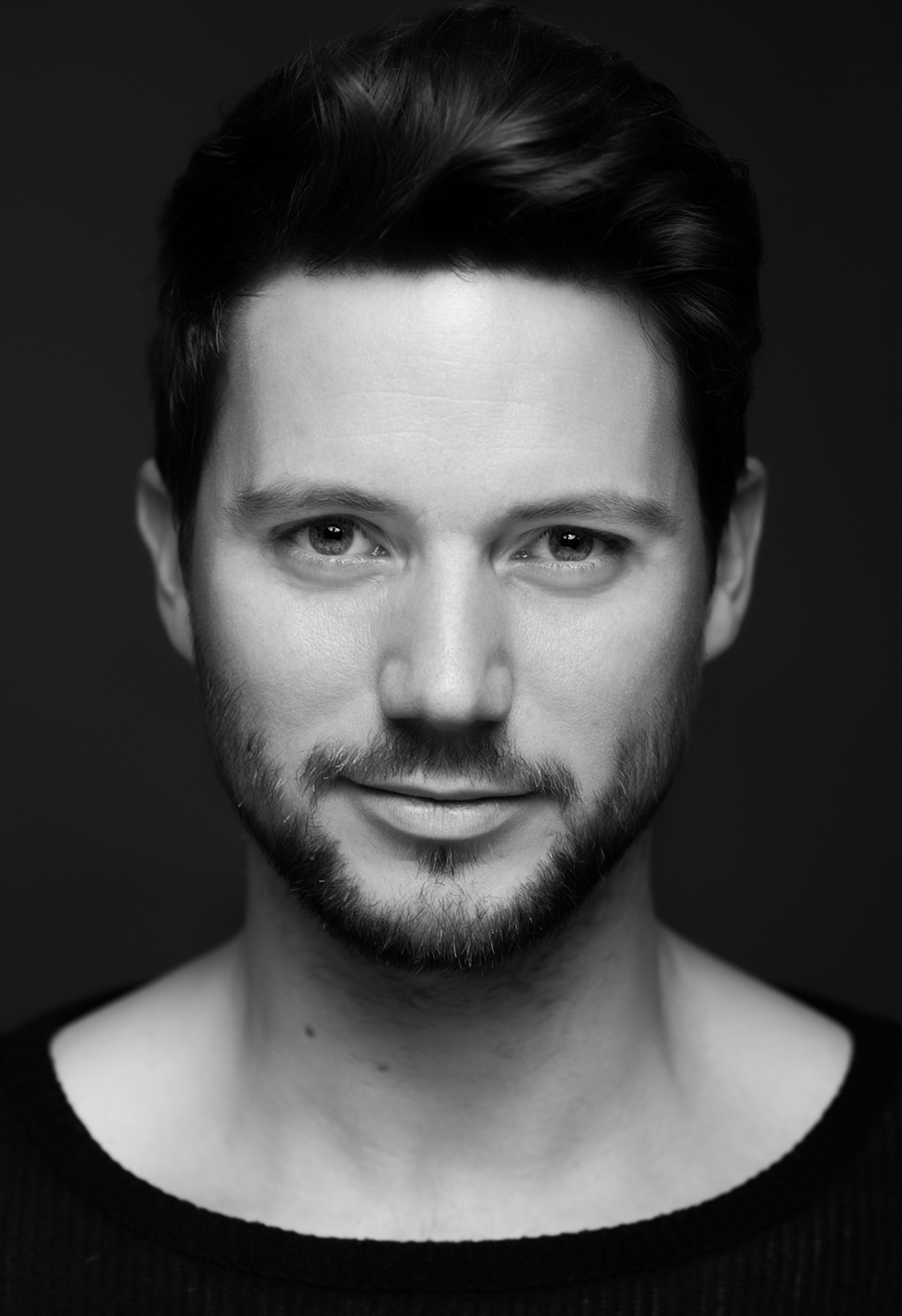 Hairdressing was realistically my only career choice. As a child part of me wanted to follow in my fathers footsteps and become an architect or a builder. The idea of creating something practical and beautiful, quite literally from the ground up, appealed to me at a young age. One Christmas after my father passed I was given a pair of clippers with the intention of saving money by cutting hair from home. This gave me a purpose. After getting to grips with the basics it became clear I could create everyday, I could sculpt and craft with the same artistic ideals but the positive re-enforcement I received from family and friends after a cut was instant and addictive. Retrospectively I could not have chosen to pursue anything else.
My biggest drive was to own my own business. From an early age I had seen others build their careers but loose sight of the love that started it for them.  I wanted to open a salon with the right philosophy and intent behind it, making the client the most vital part of everything we do. We have all walked into salons that feel cold, clinical and judgmental. I wanted to open a salon that allowed people to be themselves, relax but most importantly get exactly what they wanted and more. The drive to achieve in other areas in the industry did not come until after I knew I had successfully accomplished this.
My philosophy has always been hard work, determination and always holding that dream in my mind. I was 20 I opened first salon "The Chair" with investment from client's money who believed in my passion and vision. However this salon never really felt like my own and I open my current salon Daniel Granger Hairdressing (formerly Mask) in 2006.
I appeared Great British Hair television show, which promised the winner the glamorous life of session styling.  In the end I walked off the show, as the prize would have prevented me from seeing my family, particularly my daughter whom I did not see enough of as it was due to the salon absorbing so much of my time. The path was wrong but that exposure not only gave me some friends for life but also allowed me to show a fraction of what I was capable of. Soon after I joined the Structure Team. This allow me to back a brand I truly believed in but meant I could travel, teach, perform and create whilst still having time for both the salon and myself.
I opened Daniel Granger Hairdressing in 2006 and even in that short time the industry has changed. Clients have become savvier with a higher expectation of what a salon should be. Five star service has become the norm so salons have to go the extra mile beyond that. Precision cutting is the strongest of my skills utilizing line, layer and graduation to create any look, build weight, add texture or volume to an otherwise ordinary haircut. An understanding of the fundamental techniques can take you from the commercial to the avant-garde. The same is true of styling in sessions work. I find myself using old techniques to create something new. This is true of my work for Schwarzkopf and also my own endeavors in the British Hair Awards.
My biggest passion is in education. Even as I take on new knowledge, techniques and skills my first thought is how can I apply these and easily impart this information onto others. There is an energy in the art of hairdressing, which is so often forgotten. If the delivery of information becomes clinical and academic this energy is lost and with it the excitement as well. When educating different levels, from those who haven't even picked up a pair of scissors to the seasoned, salon veteran, they must be excited or they will not absorb anything. Performance and delivery is paramount, even in when teaching in other languages. You also have to keep moving, constantly evolving. This is not a static industry. If you get too stuck in your ways you will become stale.
This passion for education is something I have endeavored to impart in my team. I have pushed for photo-shoots and competitions to be the DG Art Teams bread and butter. Over just the past twelve months my team has won or finalized in numerous competitions including Emma Holmes winning the Salon Supplies Student Support Scheme both Adam Haines and Filip Cerri finalized in the British Barbers Associations Creative Master competition with Filip taking home the top prize and my partner, Lucie King. participating in the Fellowship colour project.
Even our apprentice, Molly, won Hairdressers Journal's Student of the Year.
The greatest talent can be found in the most unlikely places. This industry can make an ego driven career however the greatest success doesn't happen to an individual alone. Team is so important. I love being able to step back a let my younger team not only take the spotlight but also own it. I want to grow the Schwarzkopf family as they back me as much as I back them. Over the past few years I have travelled to over 20 different countries educating and performing but there are still so many to see, so many people to meet to inspire and be inspired by.
One of my greatest loves in this industry is education whether it is for Schwarzkopf or within my own team. In the back of my mind it has always been a dream to open own academy and build my brand into a company synonymous with training. This year I will once again be entering The British Hair Awards with a fresh new collection. Since being in the final last year the panic and adrenaline that provided has made me hungry to feel it all again. Over the next few years I'll be keeping my head down, continue to love what I do and love the people I do it with.
Thank you for taking the time to read my bio and I hope to hear from you soon.
Make a booking →