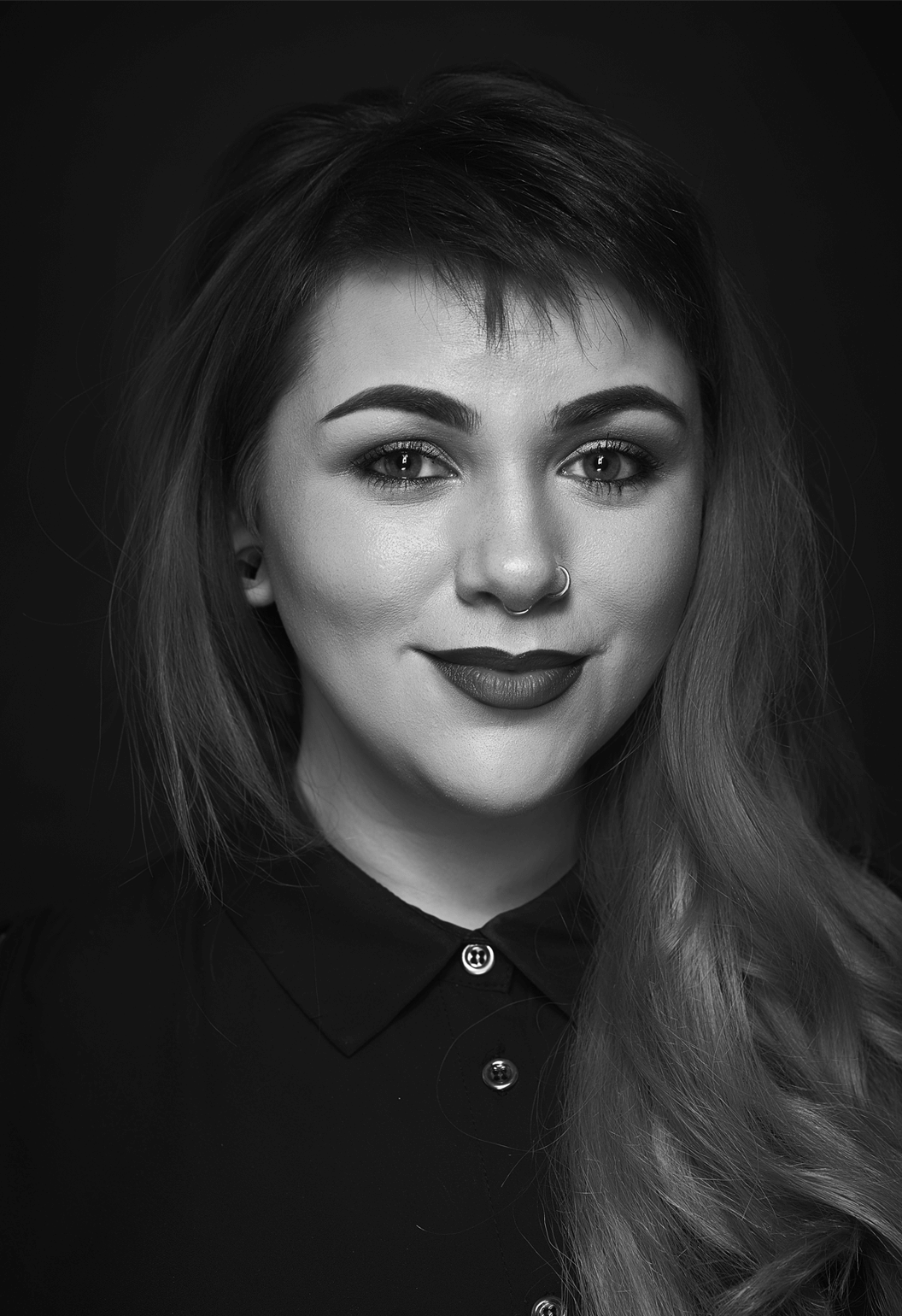 My name is Emma Rae Holmes I'm 22. I've been in the industry since I was 14 when I started working as a Saturday Girl in a salon in Daventry. I worked there for over a year and a half and I also worked there for my work experience at school. Then I had to stop to concentrate on my GCSE's
When I left school, it was hard to find a good salon that would give me the opportunity to do what I wanted to do, I managed to get a job in a salon when I just turned 17 and I was there for just under a year and left the salon.
I did voluntary work and the odd Saturday job in salons in Daventry until I could find the perfect salon. I still attended college for my training where everyone helped to push me to get my work done and help me find a good salon, they found me a salon called Mask, which is now Daniel Granger Hairdressing, which is where I am now.
Working for someone like Daniel has been great he has encouraged me the whole time that I have worked for him. If I've ever been stuck with anything or if I wanted to enter anything he'd always help me get there.
In the 1st year of being at Daniel's I had my first photo shoot within 4 months, whilst still a trainee. We did an in-salon competition where you could win a £50 voucher out for dinner at Papa Chinos and a photo shoot at Laceys. I won the competition in April
I then got to do another photo shoot which myself and 3 other trainees entered. It was the Joico Trainee Colour and Cut competition. Three of us got through and I won the competition
I've been lucky to have been able to do this at such a young age and to have the help and training that I had received from work and outside training
I entered the Salon Supplies training scheme, all you had to do was send of a picture of something you had done in the salon or a photo shoot you had done. I won the competition with 4 other people where I be collected my prize at Salon International 2014.
I also entered a competition with NHF where I was one of the three finalists which I also won that year in 2014.
In 2015 Daniel nominated me for F.A.M.E Team which I was one of the lucky 16 semifinalist unfortunately I didn't make the finals but I am working on next year's F.A.M.E Team and working on getting further into it.
Make a booking →